webees storm the streets of Puchong and Damansara
It was a fun Monday morning for a large group of webees as they went an extra mile to engage with the community to share the news on the latest #webenow promotion – never-ending data, calls and SMS at RM79/month for everyone at a limited time only.
The first #webeturunpadang in the history of webe; webees—all geared in their colourful webe t-shirts gathered to give each other never-ending support and encouragement before they departed for Puchong and Damasanara Utama.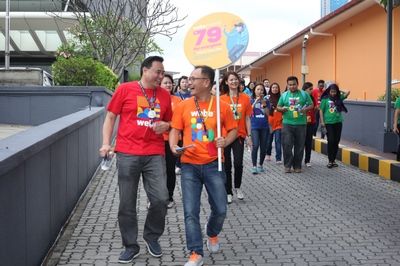 Leaders of webe also took this opportunity to have their share of adventure in being part of #webeturunpadang. Seen here are Kelvin Lee, Chief Sales and Services Officer, and Tony Ha, Chief Business Development Officer, sharing a light moment before they departed for TMpoint Puchong.

Excitement can be felt immediately amongst webees upon arrival at TMpoint Damansara Utama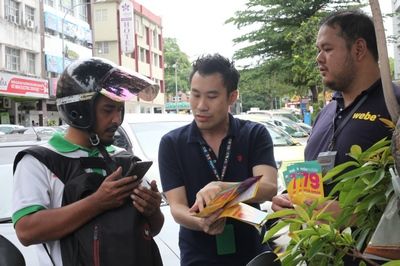 While bystanders were overwhelmed with webees, they are equally impressed to find out that webe offers never-ending data, calls and sms for RM79/month for everyone, with no contract!

Besides the masses, we also spent some time sharing our mobile plan with our civil servants.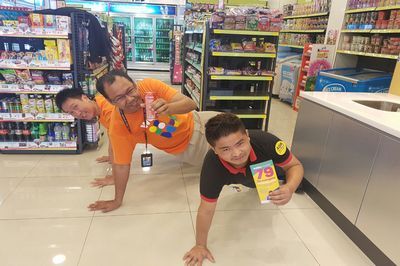 And you know what's the coolest of all? MALAYSIANS! *webe loves you*
In high spirits, the day ended with all webees converging back at the webe hive. In the end, despite the friendly conversation, webees are happy to take a half day out of their routine to reach out to the community to chat, listen, and get a deeper understanding on what it truly means for Malaysians to have a seamless internet experience through a mobile service plan.
Thank you Malaysians for giving us a chance to speak with you. It was fun, it was great, and it was awesome to know you.
Till then… check out our website here: https://www.webe.com.my/shop/plan
Like what you see? Share it with your friends.